Wizz Air Discount Club: A Great Way to Save Money on Wizz Air Flights
If you've yet to hear of Wizz Air, you could be missing out. This is a budget airline from Hungary and is famed for its extraordinarily low fares that can take passengers across Europe, and beyond.
Something that makes Wizz Air even more special is the existence of the Wizzair discount club. While you may expect some of the more expensive airlines to come with a discount club, it's an added bonus when you can get one from an airline that's already super cheap.
So, what is there to know about the Wizz Air club discount? Is it something that needs paying for and what do you get in return? That's what we're exploring in this article.
For those who are new to Wizz Air, we're also going to bring you up to speed with who this airline is, and how it keeps its costs so low.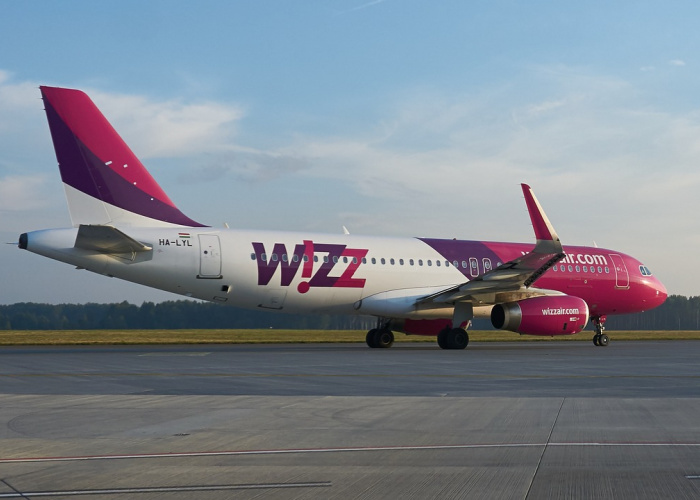 Who are Wizz Air?
Before delving into the details of the Wizz Air Discount Club, let's take a moment to explore the airline itself.
Based in Budapest, Hungary, Wizz Air is a renowned low-cost carrier that has become a popular choice for travelers flying within Europe. Continuously expanding its range of destinations, the airline now even offers flights to Abu Dhabi.
Established in 2003, Wizz Air has experienced steady growth and has emerged as one of the leading budget airlines in Europe. In addition to providing competitively-priced fares, Wizz Air also offers its passengers access to exclusive discounts through its membership program, the Wizz Air Discount Club.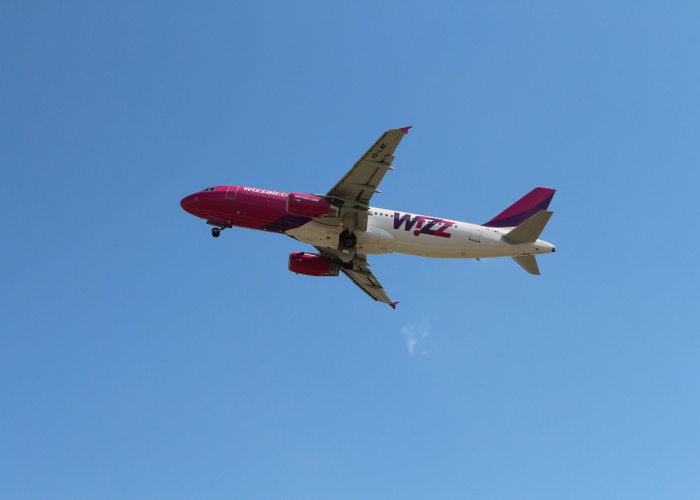 How is possible to offer a Wizz Air club discount?
When you check out the fares that are already on offer, it's understandable that people stop to wonder how even further discounts can be offered. The reason that this airline can always offer great value for money, as well as the Wizzair discount club, is because it keeps an extremely key eye on its costs and has a near-perfect setup.
Let's have a look at just some of the ways that Wizz Air manages to pull it off:
A refusal to ignore costs:
The reason that we can enjoy low fares, as well as the Wizzair discount club price, is that the company is obsessed with reviewing costs. If you take a look at what Wizz Air has to say itself, it refers to a relentless focus on costs so that they can pass savings onto the likes of you and me.
One way that Wizz Air does this can be seen by looking at its fleet. You'll notice that there is only one type of aircraft (the Airbus A320) and that's for a reason. By having just one aircraft, there's only the need to train crew for that set one. There's no need to offer various training to cover a host of other planes. Also, if things go wrong with an aircraft, Wizz Air knows that it's cheaper to source parts.
More about the Wizz Air fleet:
Something else that makes the Wizzair discount possible is down to the age of the aircraft. Wizz Air has ensured that it has a fleet of modern aircraft that is fuel-efficient and hugely reliable. Some of the costs that other airlines face are down to high fuel costs and downtime that are linked to maintenance.
Wizz Air club discount and flight times:
Something else that helps Wizz Air offer cheap flights, and its discount club, is the timing of these. If you book with Wizz, you may find yourself with early starts as you depart and extremely late nights as you return. In honesty, this is a fair trade-off given just how much you can save.
Airports and terminals:
Another way that Wizz Air manages to keep prices so low is down to the fact that some flights will arrive at, or depart from, budget airline terminals. What this means for you as a passenger is that you don't get the airport experience that you may be used to. Again, this is more than a fair sacrifice in return for what you stand to gain.
Economy planes:
For the airline to offer such low prices, as well as the Wizzair discount club price, they've made it all about an economy offering. There's no premium upgrade and no such thing as business class. Instead, what you have, is a basic offering that allows the airline to carry as many passengers as possible. That's because the profit from each passenger is so minimal, they need as many of these as possible.
Fast turnaround times:
An aircraft is only earning money when it's in the air. Wizz Air wants to make sure that it spends as little time on the ground as possible. It's all about ensuring that passengers leave the plane while the next board as quickly as possible. This is achieved by making use of both the front and back doors on the plane.
A basic experience:
The Wizzair discount club, and general budget prices, can only be offered because the company offers a no-frills experience. That means that there are no extras such as complimentary food and drink. In fact, your basic ticket doesn't even cover your luggage. Without paying extra, the only luggage you can fly with is that which you can fit in front of you during the flight.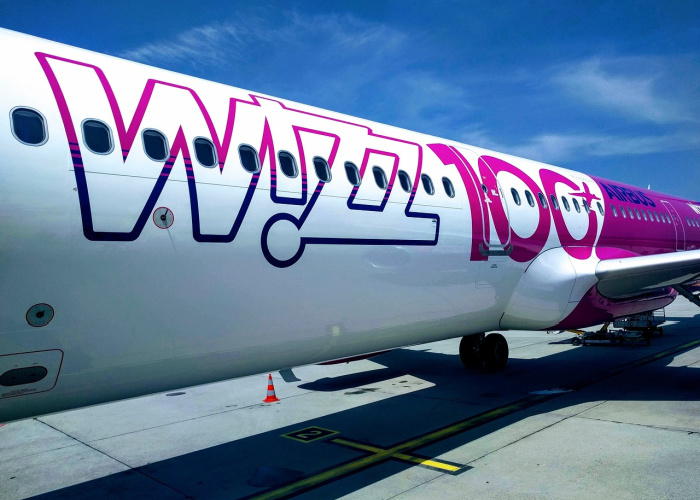 So, what is the Wizzair discount club?
Now we know a little more about Wizz Air and how the airline manages to offer its budget service, let's take a look at the discount club.
Basically, the Wizz Air club discount is an annual subscription. By signing, and paying your fees, you're then able to benefit from savings on both Wizz Air flights and the cost of taking baggage onboard with you.
Numerous airlines offer their own discount clubs. Some of these focus on points and rewards that are saved towards future flights. With the Wizz Air discount club, you benefit from actually saving money every time that you fly.  For many people, especially those looking to travel on a budget, this type of club will be much more appealing.
A look at the Wizzair discount club price
The Wizzair discount club has 2 parts to it and each comes with different prices. Let's take a look at these now:
Standard Membership:
Standard membership is the first offering from the Wizzair discount club. This is aimed at people who either travel alone or as a couple. Being a European airline, the prices are in Euros and you'll find yourself paying €39.99 per year. This price covers the joining member as well as one person who may be travelling with them.
Group membership:
This Wizz Air club discount is the perfect option for both businesses and families. That's because it covers the member themselves, as well as 5 other travellers. The group Wizzair discount club price is €69.99 per year.
What makes this option even better is the fact that the companions can differ from one flight to the next. The only stipulation is that the named member has to be present to benefit from the discount.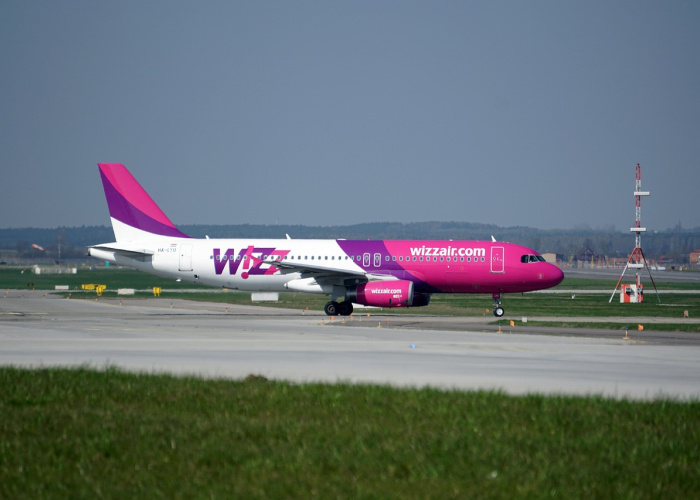 How much can I save by using the Wizz Air discount club?
Some have been a little critical of Wizz Air as the benefits of the discount club have been reduced over recent years. However, in our opinion, the savings are still worth having. You save €10 on each flight ticket and an additional €5 on each checked bag.
Okay, so €10 and €5 might not sound like the biggest discount going, but you can be sure that it adds up relatively quickly. Just check out the calculator over at Wizz Air and you'll get an idea of what you could personally save.
How to join the Wizzair discount club:
If you'd like to join the Wizzair discount club, you do this as you book a flight. As you enter your details, and the details of the flight, you can click to add the discount club. This will automatically apply the discount to the flight that you're booking and will then enrol you in the club for 12 months.
Is the Wizz Air club discount worth it?
The best way of establishing the value of the discount club is to check out the company website. If you know you're looking to fly to the destinations covered, and if you're looking for a no-frills option, it makes sense to save even more money where you can..
Final Thoughts
The Wizz Air Discount Club is an excellent way for frequent travellers to save on their flights across Europe and beyond. The Wizzair Discount Club offers different membership tiers with varying benefits, allowing you to choose the option that best fits your needs.
Considering the Wizzair Discount Club price, it's a valuable investment for those who fly regularly with this budget airline.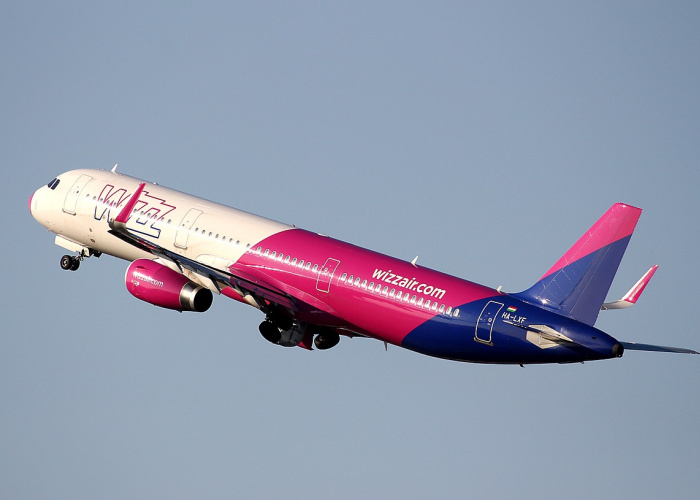 Frequently Asked Questions:
Here are some frequently asked questions about the Wizzair Discount Club.
What are the benefits of the Wizz Air Discount Club?
Members of the Wizz Air Discount Club enjoy discounted flight fares, priority access to promotions, exclusive offers, and discounts on additional services like baggage allowance and seat selection.
Can I cancel my Wizzair discount club membership?
Yes, you can cancel your membership. However, you won't receive a refund for your annual subscription.
Can I let someone else use my membership?
Standard membership allows you to have 1 travel companion whereas group membership allows for 5. In both cases, you, as the member, also need to be on the flight.
How long is the membership valid?
Wizz Air Discount Club memberships are valid for 12 months from the date of purchase.