Your Guide to Seal Bay Resort for 2024 (Formerly Bunn Leisure)
If you're getting ready to book a UK holiday, ensure Seal Bay Resort is on your radar. This award-winning South Coast holiday park is perfect for family breaks, couples' getaways, and time away with friends. So, don't miss out on your chance to enjoy this modern holiday resort. 
However, take a moment to explore the highlights and drawbacks of this resort before booking. Keep reading for our honest review of Seal Bay Resort Chichester, and you'll be an expert in minutes. Let's dive in!
All About Seal Bay Resort
Seal Bay is a large holiday resort in Selsey, Sussex. Selsey is right on the South Coast and only a 20-minute drive from Chichester. Until 2022, Seal Bay used to be known as Bunn Leisure. So, if you're looking for Bunn Leisure holidays, you're in the right place!
The Seal Bay caravan park is divided into three separate holiday parks across the Selsey coastline. 
These include:
Seal Bay Green Lawns

Seal Bay White Horse

Seal Bay West Sands
There's also a Seal Bay camping site for those who want to bring their own caravan or pitch a tent. This area is called Seal Bay Warner Far.
Though Seal Bay is made up of different sites, it's easier to think of it as one big holiday park since you can use all the facilities regardless of where you're staying.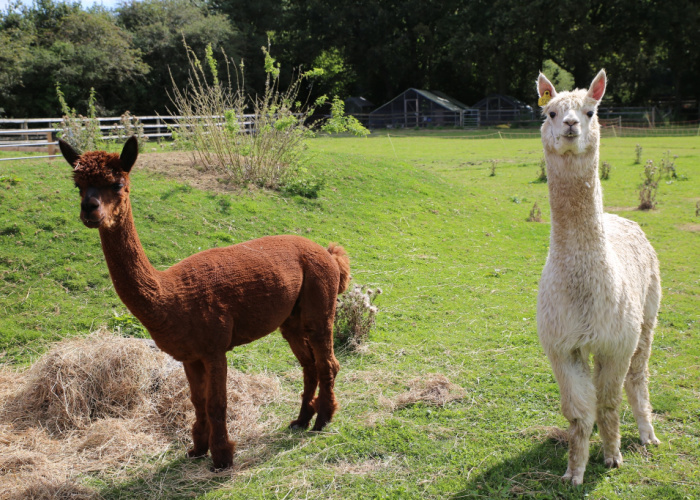 The Best Seal Bay Park
Forget searching for Seal Bay Resort reviews! We're here to help you decide which park is best for your holiday needs. Each park offers a unique experience, and there's no one-size-fits-all. 
Here's a rundown of each park and its benefits.
Seal Bay West Sands
Seal Bay West Sands is the largest of the parks. It also has the largest range of facilities, including a modern indoor swimming pool, a funfair, and launderettes. There is a wide range of accommodation here, giving you more choices and options for all budgets.
West Sands is very child-friendly, perfect for families with little ones. It also has a dog walking area and plenty of space to enjoy the outdoors. Seal Bay West Sands is the closest to the beachfront — one mile of pristine Seal Bay-owned coastline. Here, you can swim, sunbathe, windsurf, sail, and enjoy the beauty of the UK's coastline.  
Seal Bay White Horse
Seal Bay White Horse is a mid-sized park. It's smaller than West Sands but larger than Green Lawns. Like West Sands, it has a pool. However, this pool is outdoors only, so it is not ideal for the colder months. But remember, you can access West Sand's facilities even if you're staying at White Horse. 
White Horse is child-friendly and has a large dog walking area. It also has an arcade, a big entertainment venue (White Horse Theatre), a bowling alley, a cafe, and a splash zone. 
The bus from White Horse to West Sands only takes five minutes. Awesome.
Seal Bay Green Lawns
If you'd prefer a quieter Seal Bay caravan park stay, Seal Bay Green Lawns might be the best spot for you. This is the smallest of all three parks, but that doesn't mean you're isolated. Green Lawns has essential facilities and a music venue. Plus, you can walk 30 minutes to West Sands to use the main facilities. 
The peaceful park offers green, leafy lanes, a duck pond, tennis courts, and ample dog walking space. It's child-friendly, and there's an accessible bus to the other parks. Perfect for a week of rest and relaxation.
You'll also find the Viking, a traditional bar and lounge with TV screens, pizza, and a playground. 
Which Seal Bay Resort is Closest to the Beach?
The Selsey coastline is gorgeous all year round. With blue water and golden sands, this is an English beach at its best. If taking a paddle is your priority, stay close to the seafront.
Seal Bay West Sands is the closest park, with some of the accommodation being on the beachfront. When you're in West Sands, you're always a 10-minute walk from the beach.
White Horse is a 20-minute walk to the beach, and Green Lawns is a 30-minute walk from the beach. You can also get there by bus.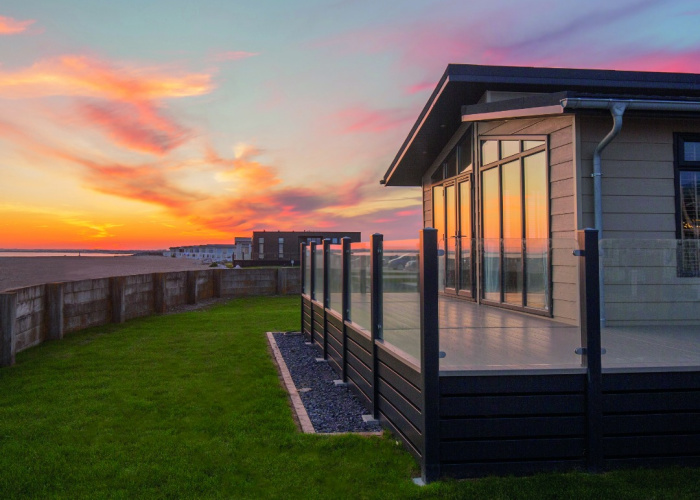 Types of
Seal Bay Holiday 
All Seal Bay holidays are unique. Here are some of the top ways to experience this holiday park.
Camping & Touring
Seal Bay camping is a flexible way to see the holiday park. Standard grass pitches are available from £20, and electric grass pitches are available from £25.
However, you can opt for an extra-special experience with Seal Bay's Safari Tents. These chic tents sleep 2 to 5 people and offer a kitchen, real beds, and a dining table. These are available from £49 per night.
Self-Catering Accommodation
Seal Bay provides many types of accommodation. They're all self-catering but don't worry about travelling far for food. All parks have restaurants, foot-to-go outlets, and shops. Papa John's and Nathan's Famous are also available on some sites.
Here are your options at this exciting holiday park:
Caravans

Luxury Houses

Luxury Lodges

Beach Pads 
The Seal Bay Resort prices are subject to seasonal change. Check out the latest accommodation deals on the Seal Bay website today.
Holiday Home Ownership
Your Seal Bay experience doesn't have to be limited. Seal Bay allows holiday home ownership on a range of luxury accommodations. This includes new holiday homes from £39,995 and pre-owned holiday homes from £24,995.  
Is Wi-Fi Included?
You must pay extra for Wi-Fi at Seal Bay Resort unless you've booked a "Platinum" caravan or home. Standard, Bronze, Silver, and Gold packages don't include free Wi-Fi.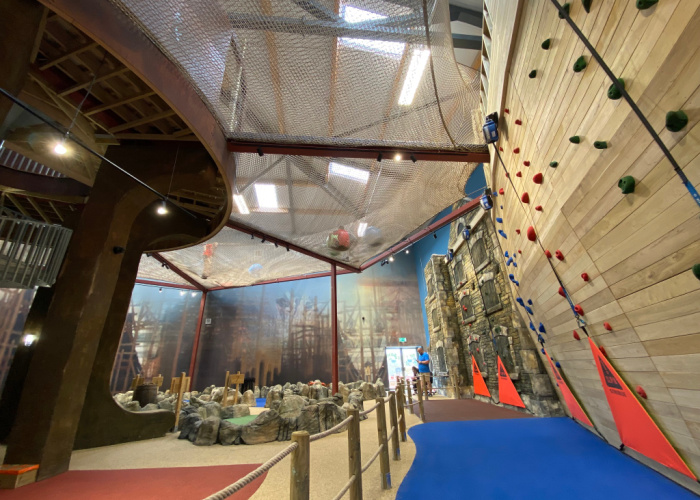 Seal Bay Resort Activities & Entertainment
The Seal Bay Resort entertainment will keep you coming back year after year. Find the top activities and entertainment below:
Archery

Lido

Laser Tag

Soft Play

Pottery

Sand Art

Tennis Courts

Wall Climbing 

Indoor & Outdoor Swimming

Gym

Wellness Spa

Bowling

Gold

Bikes

Axe Throwing

Daily shows
No matter your style, Seal Bay has something for you. And don't forget the award-winning Seal Bay shows every evening in the theatre! The Cast Production Shows, Meet and Greets, and Cove Crew events are there to light up your evenings.  
Final Thoughts
Seal Bay Resort is the perfect place to spend time with your loved ones and enjoy the beauty of the Selsey coastline. You can relax in a sophisticated style with modern accommodation, endless fun, and high-quality food.