The Best Away Resorts Holiday Parks in Lincolnshire for 2024
Are you planning your next holiday? Let us be your virtual guide. We've done the Away Parks Lincolnshire research, so you don't have to!
Sit back and relax as we take you through our expert travel guide. We've covered all the important topics, from the top facilities and food options to the available accommodation types to keep you in the loop. 
Ready? Keep reading to find out the Best Away Resorts Parks!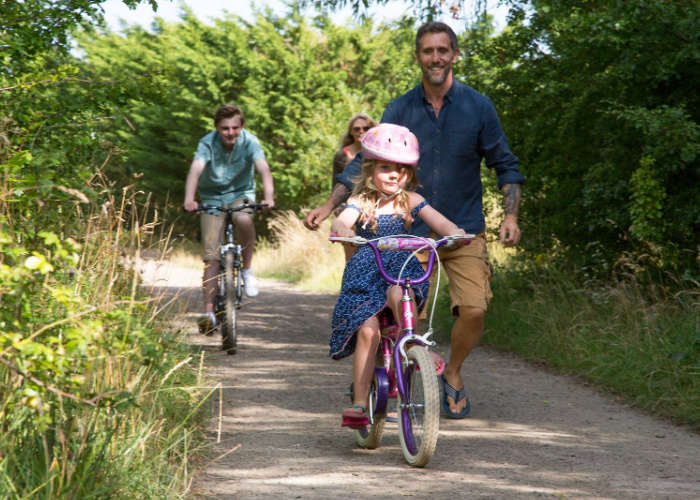 All About
Away Resorts Lincolnshire
Before we get into the individual reviews of Away Resorts in Lincolnshire, we'll give you some background information about this popular UK holiday company. Always know before you go!
Who Is Away Resorts?
Away Resorts is a UK-based holiday park company that provides unforgettable escapes for families, friends, couples, and more. Guests are spoilt for choice with 20 parks up and down the nation. 
In Lincolnshire, Away Resorts owns Tattershall Lakes, Appletree, Cleethorpes Pearl, and Kenwick Park. Each provides a high-quality holiday experience, but they have some differences. We'll explain those below in our guide!
Other Away Resorts locations include North Wales, Scotland, Cornwall, Hayling Island, Isle of Wight, Dorset, Essex, and Hampshire.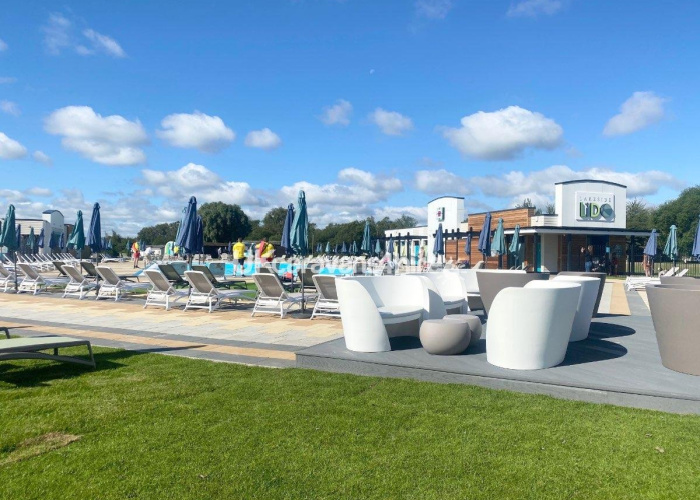 1. Tattershall Lakes
First up in the Lincolnshire holiday parks guide is Tattershall Lakes, a lakeside country park with an idyllic atmosphere and gorgeous countryside views. 
But this isn't a country-only holiday. Tattershall Lakes is within reach of some of Lincolnshire's most famous beaches. You can explore the nearby greenery in the a.m. and sunbathe on beautiful beaches in the p.m.! 
You're also very close to many local attractions, restaurants and bars, and endless water sports options. Perfect for kids and the young at heart. See more details about this Away Resorts park below.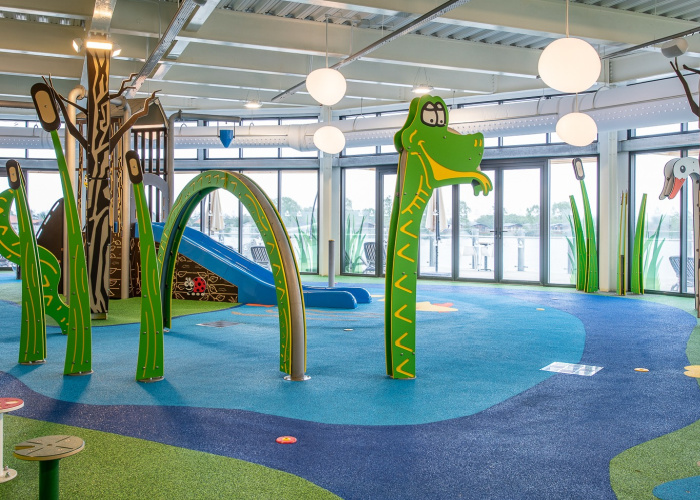 Tattershall Lake Facilities
Here's everything you need to know about Away Resorts Tattershall Lakes on-site facilities:
Sports courts

Adventure golf

Arcades

On-site man-made beach

Pedalo hire

Adventure playground

Lake water sports (jet skis, waterskis, etc)

High ropes courses

Zip wires

Cycle hire

Gym

Outdoor splash zone

Lakeside lido

Aqua play splash pool

Indoor pool

Aqua Park

Spiegeltent (Entertainment venue)
As you can see, Tattershall Lakes is packed with thrilling activities and outdoor events. Whether you want to hit the gym in the mornings or embrace the lake, there are no boring moments here! Ideal for those with young children or teens. 
Note that the activities are subject to seasonal opening times.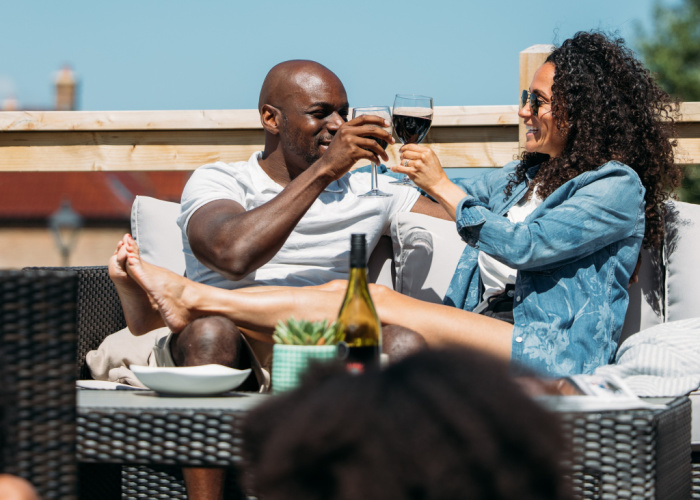 Tattershall Lake Food & Drink
Alongside many facilities and activities, Away Resorts also provides extensive dining options. Here are the Tattershall Lake highlights:
Giggling Goose:

A 18's gin and cocktail bar. Here, you can explore over 100 gins and traditional cocktails. Cocktail masterclasses can be booked on request.

Bar 49:

Tattershall Park's impressive rooftop bar. Sip on beers, wines, and spirits as you admire the sprawling scenery.

The Propeller Bar & Kitchen:

A relaxed restaurant with steak, pizzas, pasta, and fine wines. Outside balcony dining is available in the summer.

The Spitfire Bar:

Want to enjoy a pint with the latest footy scores? The Spitfire Bar is for you. This on-site pub offers curries, fish and chips, burgers, fresh beers, and hot drinks. Plus, Sky Sports is always on. 

Catch 22:

On-site traditional fish and chips shop. Laidback with lots of flavour.

Tattershall Park Pub & Kitchen:

A traditional British pub with a cosy bar area and a summer garden terrace.

The Shop:

On-site shop with self-catering essentials and hygiene products.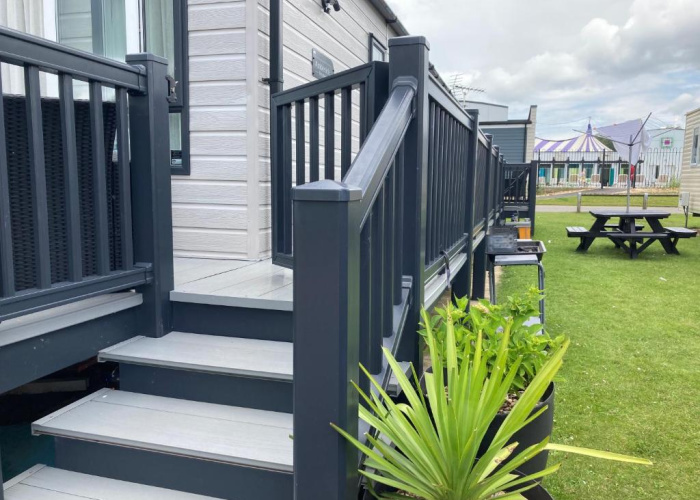 Tattershall Park Accommodation
Looking for premium caravan holidays in Lincolnshire? You're in the right place! Tattershall Park offers an extensive range of accommodation options. 
Lodges:

2-4 bedrooms & sleeps 4-8 *

Caravans

: 2-3 bedrooms & sleeps 4-8

Alpine Lakeside Lodges

: 3 bedrooms & sleeps 10

Exclusive Lakeside Lodge:

3 bedrooms & sleeps 6-8
*Hot tubs available on request.
Alongside the classic accommodation types above, Tattershall Lakes also provides themed options. From "The Esme" (a pink-style lodge) to "The Rockstar" (a stylish VIP lodge), you can upgrade your space and live like royalty during your stay.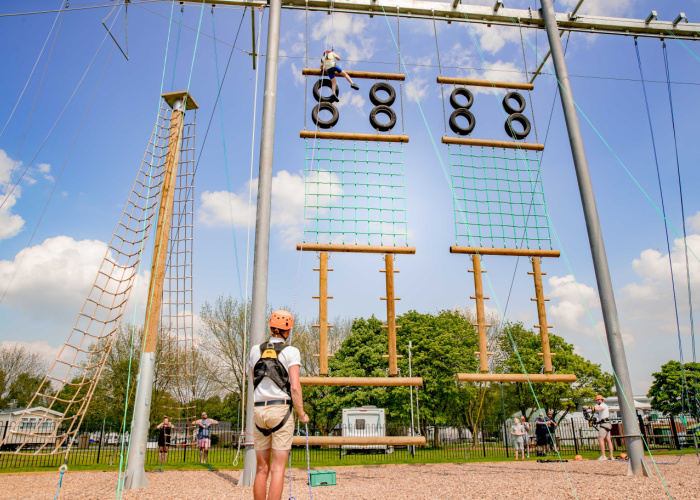 Things To Do In Tattershall Park
On-site activities at Tattershall Lake are endless. Top options include lake water sports, fishing, cycling, and high ropes courses. 
If you want to venture offsite, you won't have to travel far to find more fun. Local attractions near this Away Resorts include Tattershall Castle, Tattershall Farm Park, RAF Coningsby, Kinema in the Woods, Lincolnshire Aviation Centre, Wolds Wildlife Park, Lincolnshire Wildlife Park, Rand Farm, Lincoln Cathedral, and Lincoln Castle.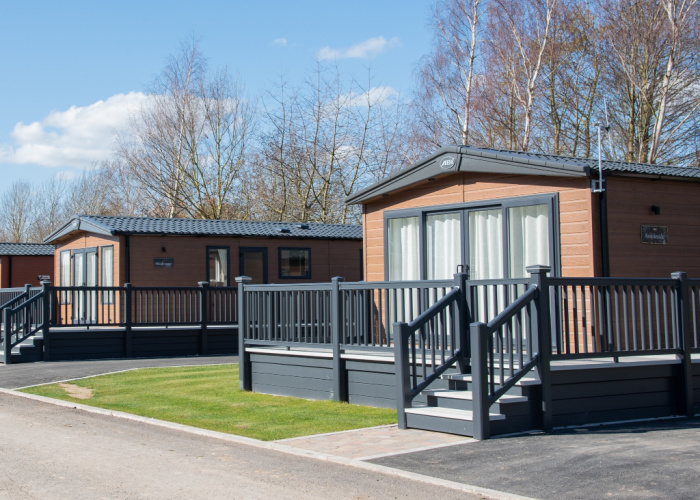 2. Appletree
Away Parks Lincolnshire holidays are all about relaxing, and Appletree Holiday Park is ideal for those who want a calming getaway. 
Situated in the serene countryside, this holiday park is ideal for country walks, leisurely dining, playing golf, and admiring the scenery.  
Appletree Facilities
Appletree holiday park's facilities will make any gold fan smile. See the highlights below:
Footgolf

Bike hire

Children's play area

Outdoor splash pad

Driving range

9-hole golf course

Hot tubs (with your accommodation)
Perfect for groups of friends looking for a golf holiday and families with children. Appletree doesn't feature any swimming pools at this time.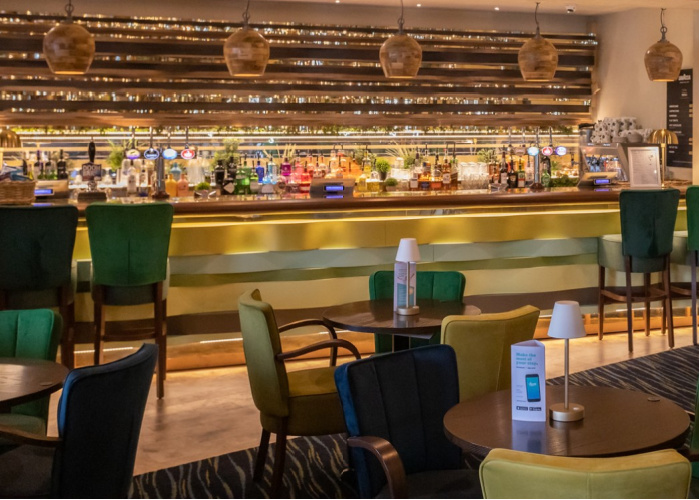 Appletree Food & Drink
Food and drink can make or break a holiday. Here's what's on offer from the Appletree park.
Six West Restaurant and Bar:

The main on-site restaurant and bar. Breakfast, drinks, and main meals are on offer here. From sandwiches and burgers to pizzas and fish and chips, everyone has options. There are vegan and vegetarian options.

The Tipsy Eagle Brewhouse:

If you want a cold drink by the golf course, head to The Tipsy Eagle Brewhouse. This watering hole offers craft beers, wines, spirits, and soft drinks.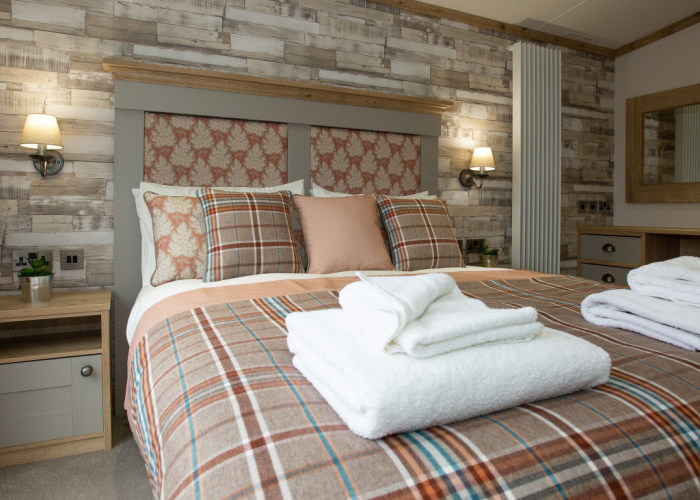 Appletree Accommodation
UK caravan holidays at Appletree are like no other. Every accommodation option here is stylish and modern, from Lodges to Luxury Caravans.
Superior Caravan:

2-3 bedrooms & sleeps 4-8

Luxury Caravan:

2-3 bedrooms & sleeps 4-8

Woodland Lodge:

4 bedrooms & sleeps 10*

Indulgent Caravan:

2-3 bedrooms & sleeps 4-8
*Hot tubs available on request.
In addition to the above options, Appletree provides various exclusive accommodations. These have unique themes and high-quality decor. Top exclusive options include The Esme Compact, The Oakwood, Westwood Accessible, and The Heartwood. 
Things To Do In Appletree
Make sure the nearby activities align with your style! Alongside golfing experiences and cycling, Appletree is close to lots of great days out. From the nearby Lincolnshire Aviation Heritage Museum to Rand Farm, there are picks for all personalities.
You're also under an hour's drive from Fantasy Island, Hardy's Animal Farm, Lincoln Castle, and Lincolnshire Wildlife Park.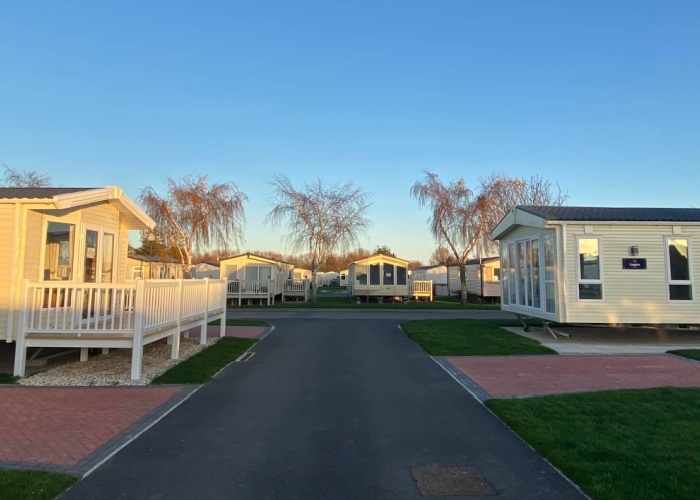 3. Cleethorpes Pearl
Cleethorpes Pearl should always be on the list when looking for holiday parks in Lincolnshire. This countryside park is right on the beach, ensuring you have a Great British seaside holiday to remember.
This is a park to consider if you want a traditional summer holiday!
Cleethorpes Pearl Facilities
Being beachside isn't the only benefit of staying at Cleethorpes Peal. This Away Resorts park also offers superb facilities for the whole family.
Launderette

Tennis courts

Football courts

Children's playground

Outdoor heated pool

Show bar (for evening entertainment)

Beachcomber's Entertainment Centre
You're also right on the doorstep of Cleethorpes Promenade. Here, you can access the beach, crazy golf, arcades, and donkey rides.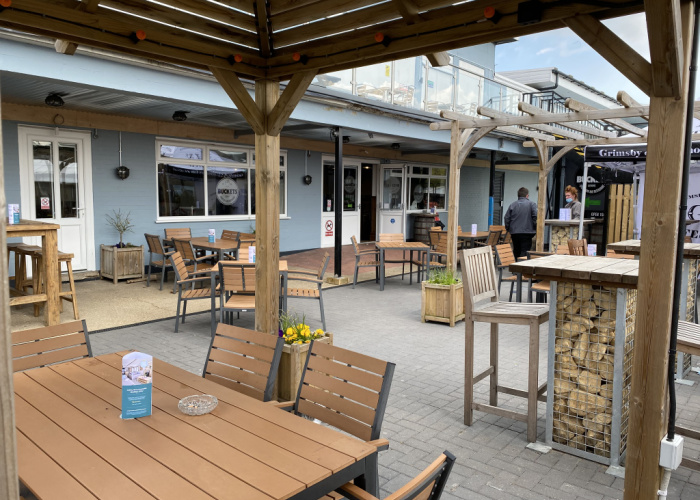 Cleethorpes Pearl Food & Drink
All the best holiday parks in Lincolnshire provide delicious food! 
Buckets Sports Bar and Restaurant:

A welcoming family pub and restaurant at the heart of the site. This pub has something for everyone, from hearty food to an extensive selection of beers, wines, and ciders. Sky Sports is available here, and dogs are welcome in hard-floor areas.

The Shop:

Cleethorpes Pearl also boasts an on-site shop with food essentials, hygiene products, drinks, morning papers, and more.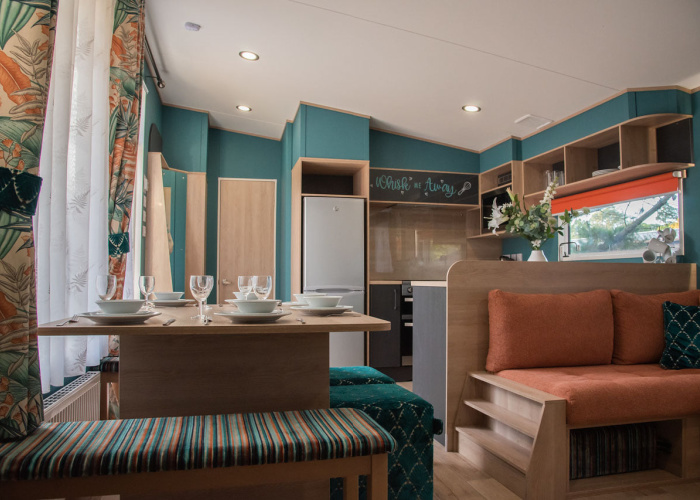 Cleethorpes Pearl Accommodation
Cleethorpes Pearl is smaller than other Lincolnshire Away Resorts, but that doesn't mean your accommodation options are limited. Here's what you can expect when you stay at this popular site.
Classic Caravans:

2-3 bedrooms & sleeps 4-8

Westwood Accessible:

2 bedrooms & sleeps 6*

The Oakwood:

2 bedrooms & sleeps 7*

Burst of Blue:

2-3 bedrooms & sleeps 7-8*
*Part of the Away Resorts "Exclusive" range.
Unfortunately, hot tubs aren't available at Cleethorpes Pearl. But you can still enjoy the beach and on-site heated pool.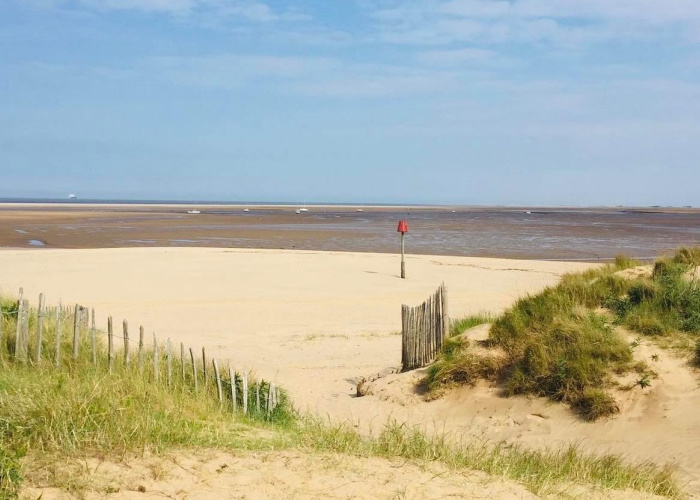 Things To Do In Cleethorpe Pearl
Whether you want a chilled-out UK weekend away or a non-stop week of fun, Cleethorpe Pearl caters to all needs.
Evenings at this park are all about live entertainment in the Beachcomber's Entertainment Centre. Typical showings include children's party dances, adult game shows, and bingo nights. Cabaret acts are also on the cards here!
If you want to venture out of the park, stop by the nearby Jungle Zoo, Lincolnshire Wolds, or the Mablethorpe Seal Sanctuary to see something new. You're also close to Lincolnshire Aviation Heritage Museum, Skegness Beach, and Skegness Aquarium. Day trips aplenty!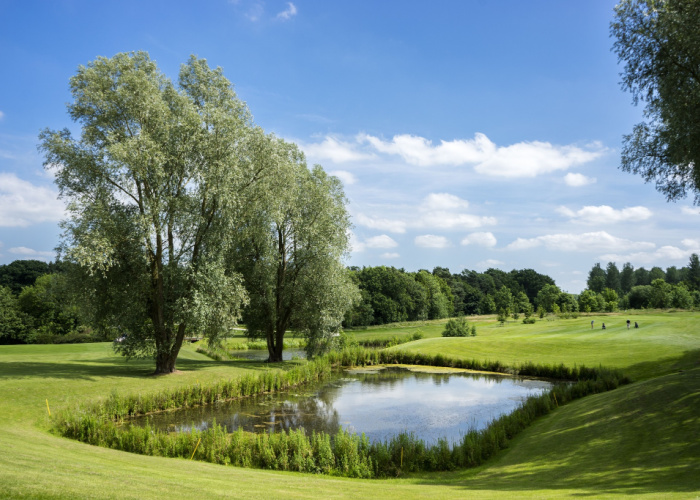 4. Kenwick Park
Finally, Kenwick Park is here to show guests the true beauty of the British countryside. 
This Away Resort is located within 320 acres of rolling green country, allowing you to truly switch off from modern life. Think traditional lodges, leafy views, and crisp, fresh air. Amazing.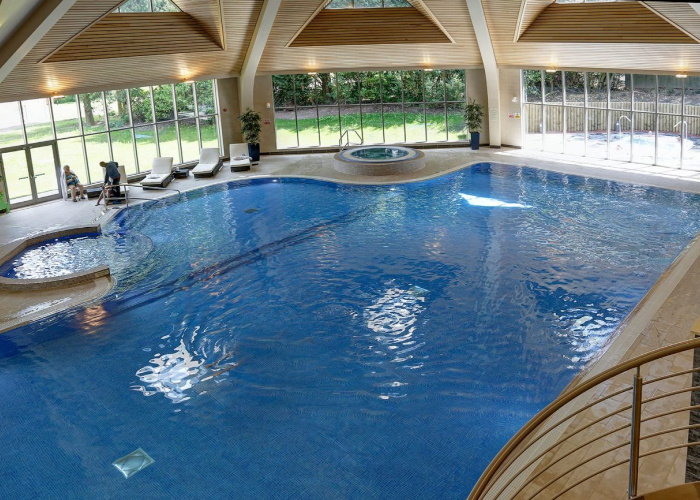 Kenwick Park Facilities
Kenwick Park's facilities are simply diving. This site has everything you could dream of, from golf courses to an on-site spa. 
18-hole golf course

9 lakes

Full-service gym

Spa (with a 20m pool, saunas, ice rooms, jacuzzis, and a lounge)

Bike hire

Soft archery

Tennis hire

Football

Basketball

French boules

Slime workshops

Superhero academy

Pottery painting

Access to 8 walking trails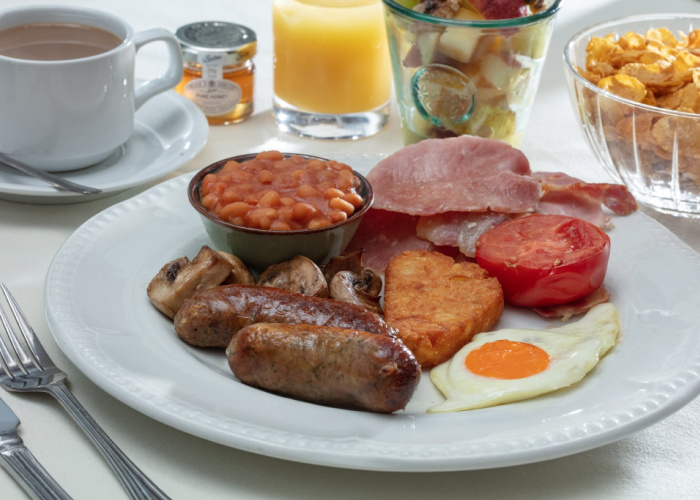 Kenwick Park Food & Drink
Food and drink at Kenwick Park are open to guests and the local public. This holiday park ensures that each eatery has a distinct atmosphere to make every meal special.
Fairways Restaurant:

The Fairways Restaurant offers an extensive selection of mains, grills, pizzas, and salads. You can also opt for lunch dishes from 12 to 3 pm. Vegan and vegetarian food is available.

Keepers Bar:

If you fancy a tipple, the Keepers Bar is for you. Here, you can order wines, spirits, beers, and ciders in a sophisticated environment. Soft and hot drinks are also available.

Juniper's Coffee Shop:

Home to fresh juices, coffees, and light nibbles. 
Afternoon tea can be pre-booked from July to September.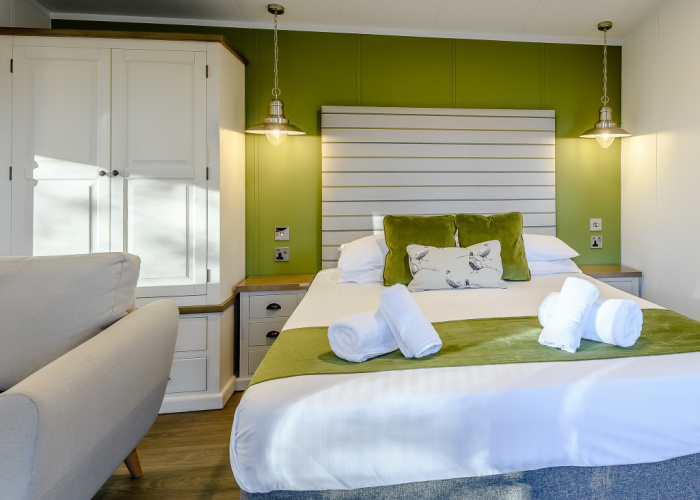 Kenwick Park Accommodation
The two main accommodation types at Kenwick Park are lodges and hotels. 
Kenwick Park's 51-room hotel has standard rooms and deluxe bedrooms. Both come with ensuite bathroom facilities and other standard hotel amenities. Breakfast is available at the hotel.
Lodges at Kenwick Park come in all shapes and sizes. You can find options that sleep two guests, four guests, six guests, and eight guests. There are pet-friendly and hot tub options. 
Consider the other three parks if you're looking for traditional Lincolnshire caravan holidays. Unfortunately, there aren't any standard or luxury caravan packages here.
Things To Do In Kenwick Park
In addition to exploring the grounds, playing golf, hitting the spa, and participating in sports activities, you can visit nearby Lincolnshire attractions. 
Many superb beaches are within a 20 to 40-minute drive of the park. Perfect for those who crave a sea breeze or appreciate classic arcades. You're also close to Cleethorpes, where you can admire the sea, enjoy independent restaurants, and learn about the local history.
Other nearby coastal towns include Chapel-St-Leonards, Skegness, and Mablethorpe.
Final Thoughts
No matter your style, Away Resorts Lincolnshire is here to provide a memorable holiday for you and your loved ones. From the green pastures of Kenwick Park to the fun-filled days at Tattershall Lakes, we hope this list has helped you find your perfect match.
Always check which activities and facilities are available during your stay. Some may be closed due to weather concerns or seasonal availability.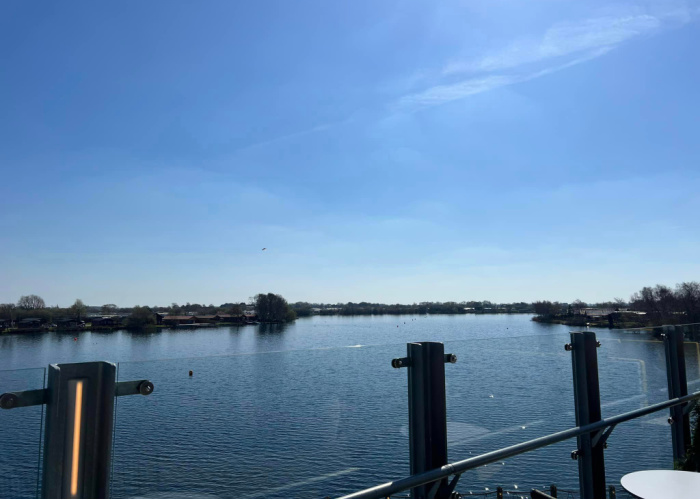 Frequently Asked Questions
Here we answer your frequently asked questions about the best Away Resort holiday parks in Lincolnshire.
When Did Away Resorts Take Over Tattershall Lakes?
Away Resorts acquired Tattershall Lakes in 2009. This park is popular due to its natural beauty, things to do, and historical significance (RAF Coningsby).
Which Is The Best Away Resorts Park?
Each Away Resorts park offers something unique! If you prefer golf holidays, Appletree will be perfect for you. Tattershall Lakes could be your pairing if you want non-stop action for all ages.  There's something for everyone!
How Many Locations Across The UK Does Away Resorts Offer?
Away Resorts has 23 locations across the UK. You can explore the nation from Lincolnshire to the Isle of Wight with this holiday provider.
Are The Lincolnshire Away Parks Pet-Friendly?
Yes! All Lincolnshire Away Parks offer pet-friendly accommodations and allow pets in most facilities and restaurants. All parks have ample outdoor space for dog walking.