How Long Does It Take to Renew a Passport in the UK in 2024?
Are you planning an upcoming trip and need to renew your UK passport? We've got you covered!
We'll walk you through the entire passport renewal process, discussing everything from typical timeframes to urgent renewal options, factors affecting processing times, and tips for a smooth experience.
Say goodbye to the stress and confusion and hello to a renewed passport in no time!
UK Passport Renewal Timeframes
Whether you're renewing your adult passport, child's passport, or replacing a lost or stolen British passport, the approximate duration for the renewal process is 3-4 weeks, or potentially sooner.
Online applications are the easiest and quickest way to renew your passport. For urgent cases you can visit an office in person..
A seamless process can be achieved by:
Preparing all necessary supporting documents
Adhering to passport photo requirements
Monitoring your application
Verifying that your passport will remain valid for at least six months after your expected return date, or three months prior to the intended return date when visiting the European Union.
Online Passport Renewal
To renew your British passport online, simply complete the online application form, upload a digital photo, and pay the fee with a debit or credit card. Though online renewals typically take up to 10 weeks, current processing times average 12-14 days.
The cost for renewing a standard 34-page passport online for a child is £53.50, while a 50-page frequent traveller passport for a child costs £64.50. Using Royal Mail Special Delivery when sending your old passport is advisable for the safe arrival of your application.
Paper Passport Renewal
If you prefer to renew your UK passport via a paper application, the processing time is similar to that of an online application, with a maximum duration of 10 weeks.
The fee for an adult's 34-page standard passport renewal via paper application form is £93, while a child's renewal costs £64. For a 50-page frequent traveller passport, the fee is £104 for an adult and £75 for a child.
Double-checking your application and confirming that all necessary documents are submitted can help avoid any potential delays.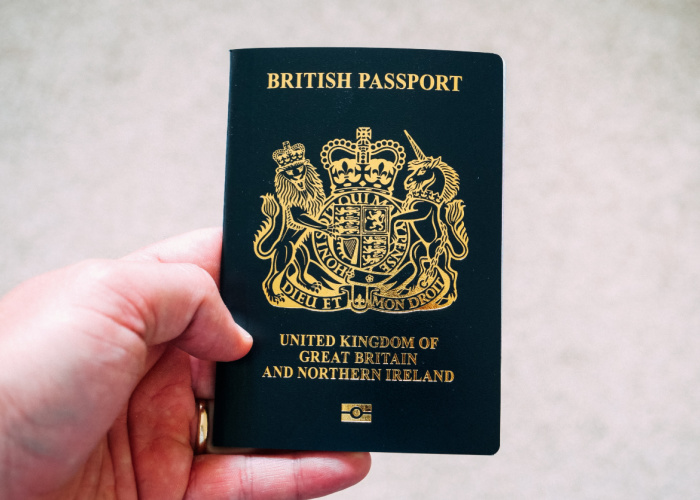 Urgent Passport Renewal Options
If you need your British passports renewed urgently, fear not! The UK government offers Fast Track and Online Premium services to expedite the renewal process.
For those in Northern Ireland, you can visit the Regional Passport Office in Belfast and arrange an appointment through their advice line.
We will now examine these urgent passport renewal options and their respective procedures in more detail.
Fast Track Service
The Fast Track Service is an expedited passport renewal option, with fees of £155 for adults and £126 for children. To utilise this service, you need to:
Obtain a paper application form from the nearest Post Office.
Arrange an appointment online at the passport office.
Pay the fee using your debit or credit card.
The average processing time for the Fast Track service is one week. An appointment can be booked by visiting the official government website at gov.uk and following the provided instructions.
Online Premium Service
The Online Premium Service is another expedited passport renewal option offered by the UK government. The passport costs for this service are £193.50 for a regular passport and £204.50 for a frequent traveller passport.
To use this service, you must apply online, provide a digital photograph that meets the criteria, and bring your previous passport to the appointment.
The appointment date is just two days from when you submit your application, and the photo requirements include a size of 45x35mm and a resolution of at least 600 pixels wide and 750 pixels tall.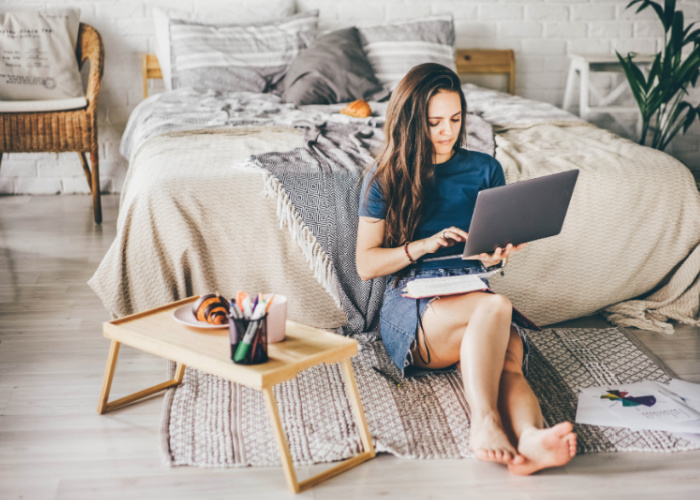 Factors Affecting Passport Renewal Times
Passport renewal processing times can be impacted by various factors, such as application errors, peak travel seasons, and global events. Being aware of these factors when planning your passport renewal helps to facilitate a smooth and timely process.
We will now delve into each of these factors and explore how they might affect your passport renewal.
Application Errors
Errors in passport applications can cause delays in processing times. Some common errors to avoid include:
Applying too late
Using incorrect ink
Providing inaccurate information
Employing autofill when submitting an application
Committing passport typos
To avoid these errors, make sure to double-check all information before submitting your application. Keep in mind that making mistakes in a UK passport application can result in refusal or deferral of the application.
Make sure to follow the guidelines provided to ensure an efficient renewal process.
Peak Travel Seasons
During peak travel seasons, such as April and early May, the HM Passport Office in the UK can receive up to 250,000 passport renewal applications per week. This high volume of applications can lead to extended processing times, thus causing delays for passport renewals. Renewing your passport well in advance of your intended travel date is advisable to avoid potential delays.
If you need your passport urgently during peak travel seasons, consider opting for an expedited service like the Fast Track or Online Premium service.
Global Events
Global events, such as pandemics or political changes, can also impact passport renewal processing times. For example, in April 2021, the HM Passport Office advised individuals to allow up to 10 weeks for passport processing due to unprecedented levels of demand. Keeping an eye on current events and checking the latest processing times are essential for accurate information.
Political events or changes in government policy can have an impact on the passport renewal process. Some potential impacts include:
Alterations in identity policy
Corruption and bureaucracy
Legislative changes
Funding and resources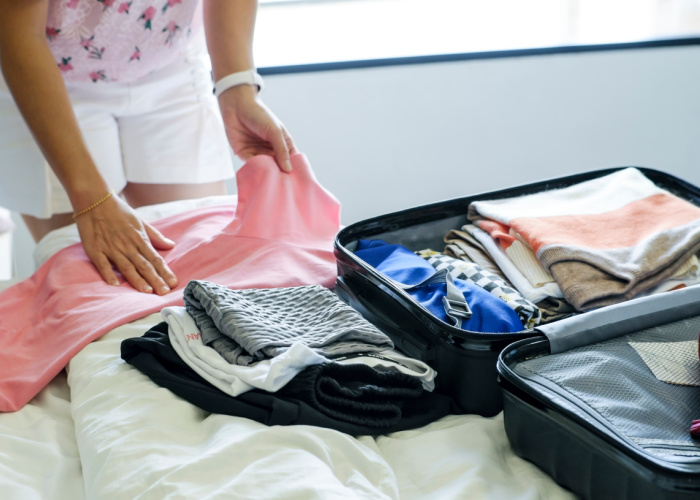 Tips for a Smooth Passport Renewal Process
For a hassle-free experience, we have compiled some tips to facilitate a smooth passport renewal process. From preparing supporting documents to meeting photo requirements and tracking your application, these tips will help you navigate the renewal process with ease and confidence.
We will now examine each of these tips in more detail.
Preparing Supporting Documents
When renewing your UK passport, it's essential to gather and submit all necessary supporting documents with your application in order to avoid any potential delays. For UK passport renewal, the required documents include:
Your current or most recent UK passport
A recent colour passport photograph
A completed passport renewal application form
Payment for the renewal fee
Any additional documents that may be necessary depending on your circumstances, such as a marriage certificate or proof of name change.
Having all the relevant documents in order sets you on the path to a smooth passport renewal process.
Passport Photo Requirements
Following the specific photo requirements for UK passport renewals is crucial for the acceptance of your application. The UK passport photograph must:
Measure between 29mm and 34mm in height
Have a plain background without any patterns or designs, with a light grey or cream coloration
Have no shadows or glare present in the photo
Be taken against a plain, light-coloured wall or backdrop with no objects or distractions
Adhering to these requirements increases the likelihood of a successful adult passport renewal, ensuring you receive your new passport without any issues.
Tracking Your Passport Application
Keeping track of your passport application's progress is an essential step in ensuring a stress-free renewal process. To use the UK passport application tracking service online, follow these steps:
Visit the official UK government website.
Navigate to the passport section.
Locate the 'Track Passport Application' page.
Enter the necessary details.
Submit the information to view the tracking results.
Online applicants whose application reference begins with 'PEX' can track their application immediately. Staying informed about your application's status will help you plan your travel more effectively.
Renewing a Lost or Stolen Passport
In the unfortunate event of losing your passport or having it stolen, the process for replacing it differs from standard renewal procedures. It's vital to cancel a lost or stolen UK passport as soon as possible to avoid potential misuse. If you require an urgent passport while outside the UK, it's suggested to apply for an emergency travel document instead.
Let's delve into the steps you need to take to report and replace a lost or stolen passport.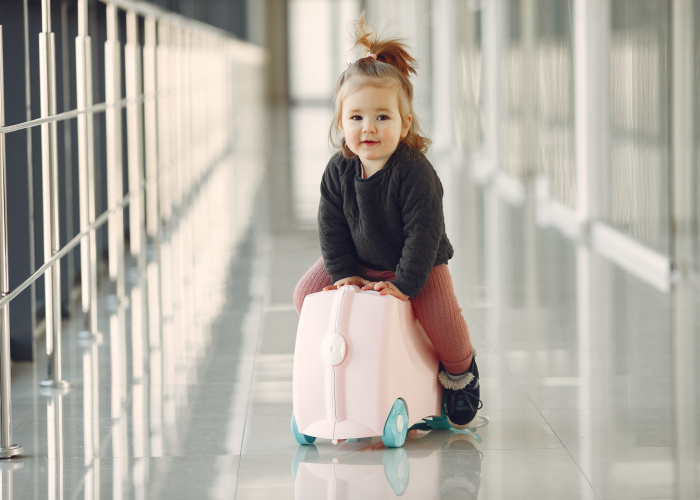 Renewing a Child's Passport
Renewing a child's UK passport is a straightforward process, with the option to apply either online or with a paper form from the Post Office. The fee for renewing a child's passport online is £53.50, while a postal application costs £64. The processing time for child passport renewals is typically three weeks.
Gathering the necessary documents and submitting a complete application facilitates a timely renewal of your child's passport.
Non-UK Passport Renewals
For those with dual nationality, renewing non-UK passports involves contacting the respective embassies in London or Dublin. Procedures and requirements may vary depending on the country of origin. For example, to renew an Irish passport, you may use the passport postal service at specific Post Office branches in Northern Ireland.
For renewing a US passport at the US Embassy in London, you must provide your Social Security Number on your application. Contacting your embassy and following their specific guidelines ensures a successful renewal for your non-UK passport.
Conclusion
Renewing your UK passport doesn't have to be a daunting experience. By understanding the different renewal options, factors affecting processing times, and following our tips for a smooth process, you'll be well-prepared for your upcoming passport renewal.
Whether you're renewing an adult or child's passport, replacing a lost or stolen passport, or navigating a non-UK passport renewal, this guide has got you covered. Happy travels!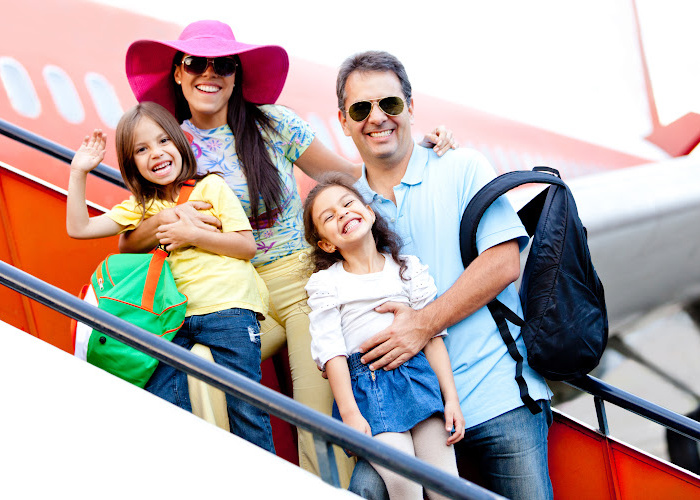 Frequently Asked Questions
Here are answers to some commonly asked questions about UK passport renewals.
Can I speed up my UK passport renewal?
You can speed up your UK passport renewal by booking an appointment at the His Majesty's Passport Office and paying the additional fee. You need to book an appointment up to 3 weeks in advance and the one-week Fast Track service costs £155 for an adult passport and £126 for a child passport.
How soon should I renew my British passport?
To ensure you have enough time to process and receive your new passport before any travel plans, start your British passport renewal process at least nine months prior to its expiration. This will give you plenty of time to address any potential issues and avoid last-minute delays.
What are the stages of passport application UK?
The stages of passport application UK are completing an application form, sending in documents, having your documents checked, having the application and documents sent for processing, and receiving the new passport at your doorstep.
What should I do if my UK passport is lost or stolen?
If your UK passport is lost or stolen, it's important to cancel it immediately and report the loss/theft to the local police. Obtain a police report or crime reference number, then follow the steps to replace your passport.
How do I renew a non-UK passport?
To renew a non-UK passport, individuals with dual nationality must contact their respective embassy in London or Dublin to obtain the necessary information and procedures.